Glen Carbon
23 Jct Dr W, Suite B
Glen Carbon, Illinois 62034
Kirkwood
116 N. Kirkwood Rd
Kirkwood, MO 63122
O'Fallon, MO
2394 Hwy K
O'Fallon, MO 63368
To reserve our Party Room, we require a minimum of 8 painters. A Pottery Hollow staff member will assist you through your 1 hr 45 min party.
WHEN
Anytime we are open our party room is available, we will stay after hours for a large group party, too!
WHERE
Our party room for a big group or a small group is also welcome to sit in our front space too!
Have the most creative birthday party it town!
Our birthday party packages are designed to take the stress out of party planning. When you schedule your child's party with us, we provide everything you need.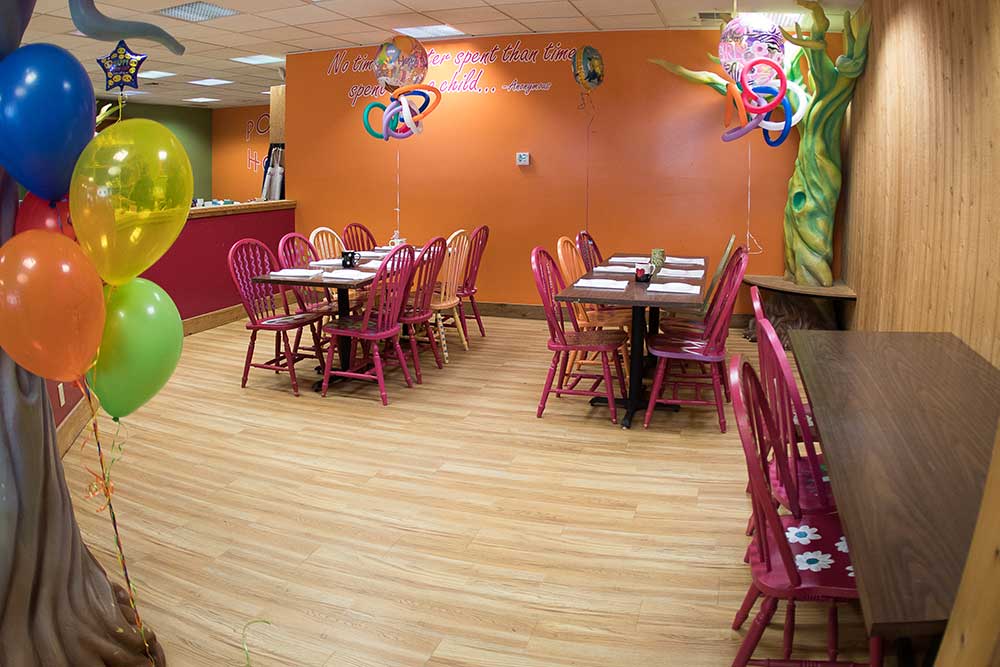 BIRTHDAY PARTY PACKAGES
**Each party requires a non-refundable deposit of $50.00**
---
Stress-Free Painting Party Package #1
$20.00 per painter
---
Stress-Free Painting Party Package #2
This package allows you to upgrade your pottery choices
$23.00 per painter
All Birthday Parties Include
A slice of chocolate chip cookie cake
Juice or water
Plates, napkins, and candles
All supply and firing fees for each painter
Complimentary plate for the party honoree signed by all guests to commemorate their special day
Please visit with your location for pottery piece choices
Maximum of 14 painters in Glen Carbon, 20 painters in Ofallon MO, and 20 painters in Kirkwood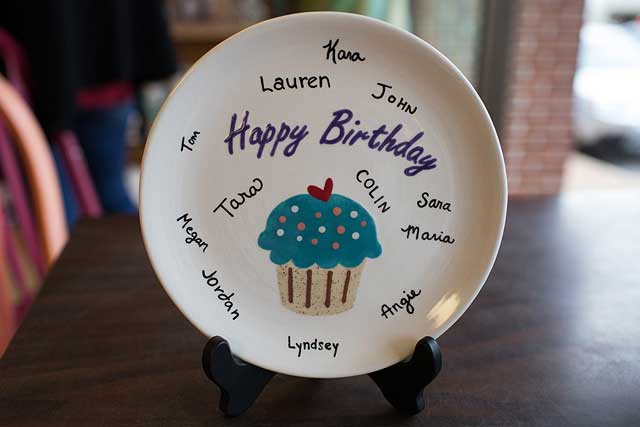 Whether you work in a corporate office or are a busy stay-at-home mom, Ladies Night at Pottery Hollow is just what you need to help you let go of your hectic week and start a relaxing weekend. Come unwind with us and paint your stress away.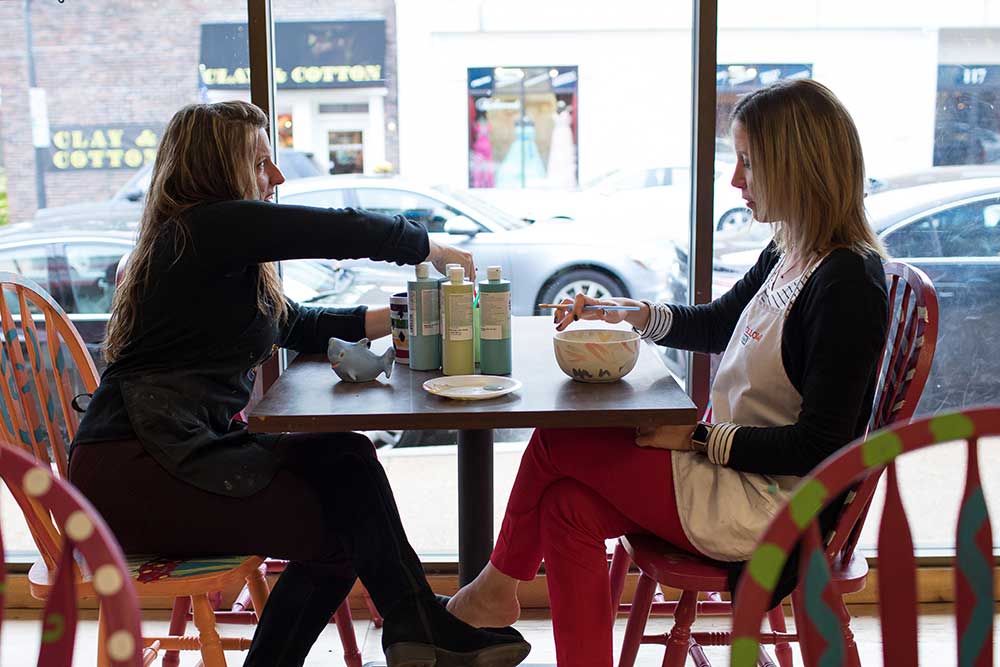 LADIES NIGHT PARTY
Supply fee is reduced to $5 for ladies on ladies night.
When: Every Friday nite from 5pm until 9pm.
Who: Bring as many friends as you like! Glen Carbon can accommodate a max of 14 in the party room.
Where: With a big group you can have our back room, otherwise you can get your own table or two for a smaller entourage!
What: Bring your own snacks!
Contact us to reserve at least 1 1/2 weeks in advance so we are prepared for your group and can stay later–if not, we close at 9pm.
Pottery Hollow provides a fantastic environment to gather with your coworkers for a Team Building event that is sure to please.  Pottery Hollow is the perfect place for your group to unwind!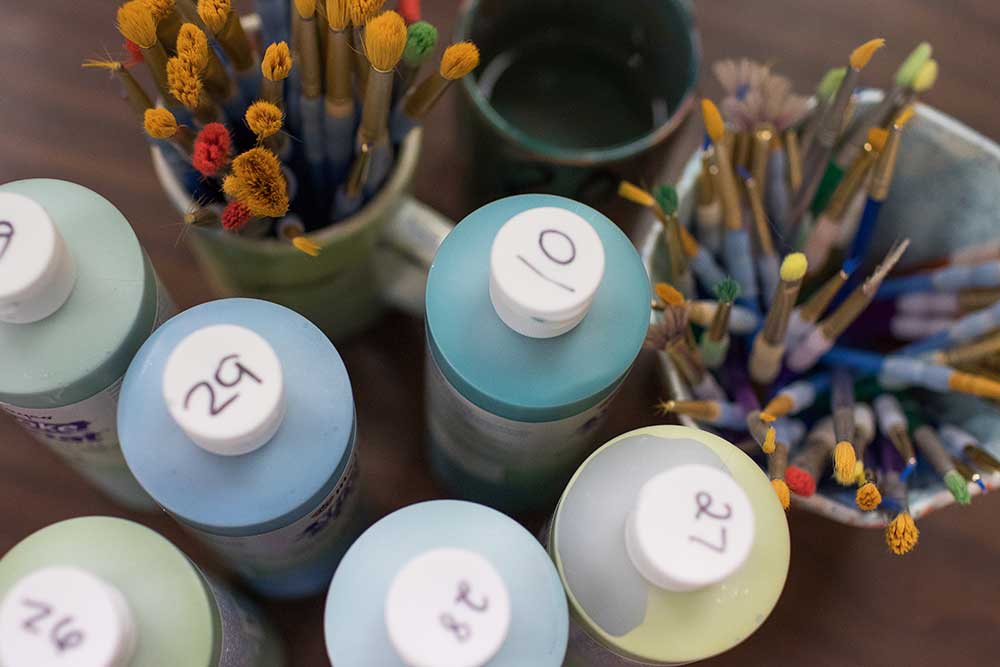 STRESS-FREE WORK PARTY PACKAGE
Rent the party room for $50 for 2 hrs
Requires a minimum of 10 painters
Discounted supply fee of $4 instead of the normal $8 for adults
Contact us to reserve!
Scout leaders, get your supply waived if you have 20+ kids.  Less than 20, get 1/2 off supply fee!